Self-Improvement Life Coaching
Harnessing the Power of Neuroscience for Personal Growth and Self-Mastery
Cognitive neuroscience and brain-centered coaching present an innovative method for self-improvement by examining and capitalizing on the brain's intricate functions to optimize individual development and progress. By leveraging the most recent findings in neuroscience, a brain-focused self-improvement coaching program can assist individuals in attaining profound insights into their thought patterns, actions, and emotions and demonstrate how these factors impact their self-development, goal-setting, and overall well-being.
My self-improvement coaching approach emphasizes tailored coaching strategies, such as goal harmonization, attaining flow states, and emotional wellness. By pinpointing and surmounting barriers that impede self-development, clients can access their full potential and realize their aspired objectives. Cognitive neuroscience plays a vital role in this process by elucidating the neurobiological processes that underlie our thinking patterns and actions. This comprehension allows me to devise targeted strategies for promoting mindset adjustments, bolstering self-confidence, refining time management, and sharpening emotional intelligence.
In conclusion, a cognitive neuroscience and brain-centered coaching method for personal growth can equip individuals with potent tools to unleash their complete potential and surmount personal hurdles. By merging a profound understanding of cognitive neuroscience with individualized coaching techniques, my clients undergo transformative growth and enduring accomplishments in their personal lives.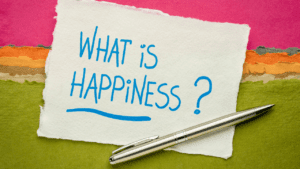 Uncover the profound question, 'What does it mean to be happy?' in our latest article, 'The Journey to Understanding Happiness: What Does It Mean to
Read More »