Bespoke Brain Based Coaching and Counseling
Unlock Your Brain's Potential
Signup for MindLAB's weekly newsletter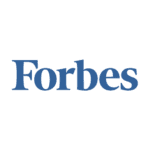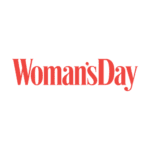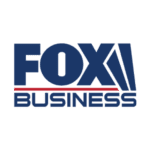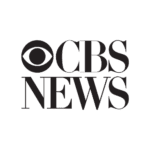 Time – Most clients achieve their goals within 90 days, unlike traditional methods which can take years or even decades.
Cost – The old adage "you get what you pay for" could not be more applicable when it comes to making positive and enduring changes in your personal or professional life.
Qualifications  – Dr. Ceruto is a pioneer in the field of neuroscience, she possesses an extensive psychological education along with 20+ years of experience.
Neuroscience, the differentiator – Billions of pathways in your brain light up every time you "think, feel, or do something." If you want new habits to become ingrained in your daily life, then it is a matter of building and strengthening certain pathways while not reinforcing others.
Ash
Dr. Ceruto is truly exceptional. For the first time, I'm truly believing that I can reach my full potential and become the person I always knew I could be.  She truly becomes your teammate and is by your side through every step of the journey.
Ell Johnston 
I originally sought Sydney's help while looking for guidance for a career change, but she ultimately ended up improving every facet of my life. Sydney comes to every session fully engaged, providing insights and resources for the specific experience I am going through.
Douglas Haynes
Dr. Ceruto holds vast knowledge of neuroscience and then applies it to thoughts, emotions and behaviors in such a way that you can't stop wanting to learn more. We were on a waiting list for a bit, but truthfully, it was worth the wait, she is terrific!
A Solution Rooted In Hard Science
The reason traditional therapy, counseling, or coaching does not work is due to a combination of our default mindset, emotional processing, and a non-scientific approach. These antiquated methods fail to consider the physiological processes that come into play when trying to make changes in thoughts, feelings, and behaviors that are enduring.
Armed with recent findings in neuroscience, we now understand how these elements have a significant bearing on the lack of efficacy in traditional therapeutic methods.
To bring about real change requires an all-encompassing scientific approach that alters patterns of thinking and behavior right at the root. We must tweak, change, or abolish old ways of thinking, emoting, perceiving, and behaving to rewire the brain towards much more advantageous neural connections. This sort of solution requires just the right combination of science and coaching.
At MindLAB Neuroscience, we offer an innovative service that does just that, tailoring goals for change toward each client and his or her unique dynamics. With expert knowledge of how the brain works and why we continually fall victim to our defunct, flawed, and faulty thinking patterns, it is entirely possible to inspire sustainable behavioral and emotional change. We do this on a physiological level so that the client no longer has to be consciously aware of or continually working on their desired changes.