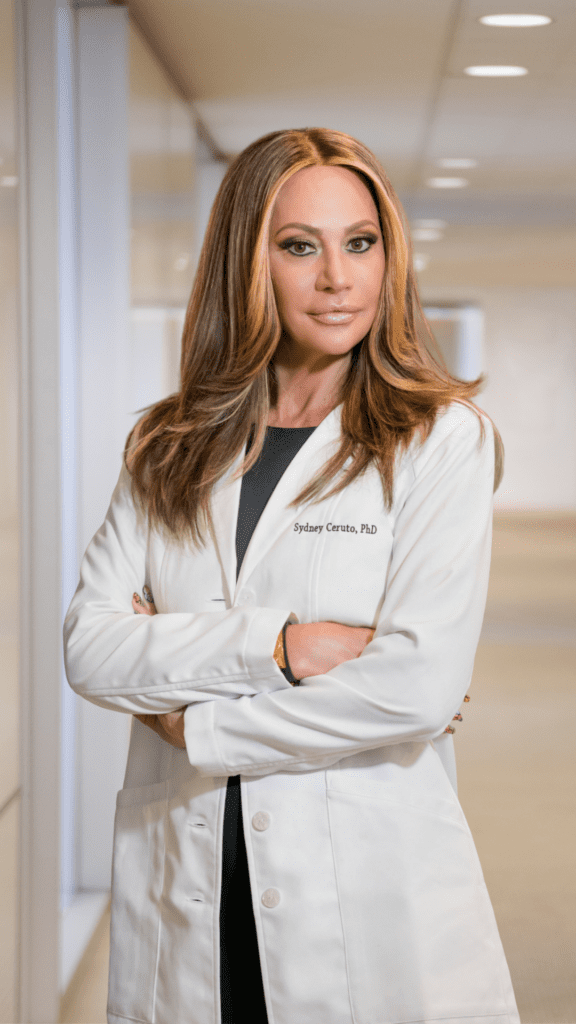 MS-Clinical Psychology
MS-Behavioral Psychology
MS-Family Psychology
PhD-Cognitive Neuroscience
PhD-Behavioral Neuroscience
CPLC-Executive, Life, Career, Relationships & Optimal Performance
Mastering My Own Mind: The Journey to Neuroplasticity
Discover How I, Dr. Sydney Ceruto, Can Empower You to Reach Your Goals
Hey there! I'm Dr. Sydney Ceruto, a passionate expert in Neuroscientific Brain-Based Coaching and Counseling. I have two PhDs in Cognitive and Behavioral Neuroscience from Yale and NYU, and I'm all about using Neuroplasticity—our brain's incredible ability to change—to help you achieve your dreams. My specialty is guiding clients to spot their faulty thinking patterns, change unwanted behaviors, develop emotional resilience, and gain mental clarity.
My Path to Becoming a Trailblazer
My Unique Approach to Brain-Based Coaching and Counseling
When I was a teenager, I tragically lost both of my parents. This devastating event led to profound depression and chronic anxiety. However, my journey to heal and grow inspired me to pursue higher education. I went on to earn three Masters in Psychology and two PhDs in Cognitive and Behavioral Neuroscience. This personal experience motivated me to develop an innovative, science-backed approach to Brain-Based Coaching and Counseling. It's amazing to see how it has revolutionized the way people make lasting, positive changes in their lives.
Challenging the Status Quo
How I'm Disproving Traditional Therapy and Counseling
Over twenty years ago, I founded MindLAB Neuroscience. I wanted to create an integrative approach based on solid science that would challenge the long-held beliefs about the effectiveness of traditional therapy and the need for years of counseling. My program has received high praise and has genuinely transformed the way people make lasting, positive changes across all aspects of their lives.
Connecting with my Clients from the Heart
The Power of My Empathy and Intuition
I've always found it essential to connect deeply with my clients. My approachable, highly intuitive, empathetic, and fun personality helps me do just that. I don't believe in sticking to traditional coaching and therapy methods, so you'll often find me sitting on the couch alongside my clients, relating to their issues in a personal way. I love offering insights to ease their pain and unlock new behaviors and perspectives on emotions. This approach has allowed me to help people in ways never thought possible—certainly not by sticking to traditional methods.
My Passions and Interests
I'm a senior and executive writer and contributor for several publications. I'm also a proud member of the Forbes Executive Council, Positive Performance Alliance, Wharton Executive Education Program, The International Society of Female Professionals, and an Executive Writer for Alternatives Watch and Brainz Magazine.
When I'm not working, I absolutely love traveling and exploring new places. I'm also a huge sports enthusiast, enjoying everything from football to Formula 1 racing. I try to hit the golf course whenever I can and have a soft spot for animals, especially my adorable 2-pound Micro Cuban Chihuahua, Lolita.