Transform Your Life By Changing Your Neural Pathways In 90 Days
The 3-Phase Transformation Process
1. Psychodynamic Assessment and Goal Alignment
In the first week of working together, I must clearly understand what your thinking patterns look like. I will create a questionnaire based on our first conversation written just for you. After analysis, we will review any cognitive distortions (faulty thinking patterns) you may have. Possessing this knowledge right from the start galvanizes my process and saves several sessions by identifying underlying issues immediately.

I will provide you with comprehensive feedback both verbally and in writing. Our first session, either in person, via Zoom, or by phone, will be me asking pertinent questions, allowing you plenty of time to speak and discuss your goals and objectives. Now we arrive at the part where I get to know you, the real you that you may have tried to keep hidden. I will then delineate any issues you may not be aware of and put together a strategy that aligns with what you want and need.


We continue to work closely together, speaking or texting daily, so no session time is ever wasted on recapping previous days. The goal of this phase is to "see you in action" so I can help you start making better decisions immediately. This approach is also specifically designed for the client to contact me if they have a question about something, become agitated by a specific trigger, or are emotionally upset.

Throughout our time together, I act as your safety net. I'm available to you 24/7, which is crucial for creating lasting change that becomes your new "default setting." I'm closely involved in your daily life, offering frequent support and guidance to prevent you from falling back into old patterns that are detrimental. It's during this time that we establish a strong, unbreakable bond built on trust.
2. Performing in the "Zone"
Utilizing a unique and practical neuro-based approach, I begin the process by interacting with you in a way that creates a brain-engaging environment and atmosphere. This heightened consciousness enables you to function in a high neurological 'engaged' form, which you can think of as the performance zone —being in the sweet spot ties in closely with performing in the mental state of 'flow.' During this stage, your cognitive functioning is broadened, creating the space for moments of meaningful insights and deep introspection.

Guiding you to this level of conscious awareness is a crucial part of the process. This is the foundation upon which we will build the scaffolding to help you become a much-improved version of yourself. It is also essential to understand that most people do not perform at their best when they are entirely passive and relaxed (underwhelmed) but rather when the person's mind is stretched in a voluntary effort to accomplish something difficult but overwhelmingly worthwhile.

Guiding you into a flow state leads you to develop advanced patterns of thought, behavior, and awareness by enabling what I call a "self-motivated optimal experience." We now implement the latest findings in neuroscience to create a strategy that will get you results, almost always in just 90 days.

I begin to teach you how our brains work, what they respond to, and what they don't respond to. You will gain a solid understanding of how everything we repeatedly do, experience, look at, listen to, think about, talk about, hope, feel, fear, and imagine physically alters our brains – for better or for worse. The more we repeat a specific thought, emotion, or behavior, the stronger the underlying networks become. The more they become automated and 'wired' into our brains. This understanding sets the stage for the actual re-wiring of your neural pathways.

3. Facilitating Self-Directed Neuroplasticity
Integrating a scientifically proven discipline, we now focus on the interplay between how you think (cognition), how you feel (emotion), and how you act (behavior). We zoom in on unwanted habitual thought patterns and other drivers of dysfunctional behaviors and emotions that predominantly reside in your subconscious mind, from where they influence your perceptions, actions, feelings, and reactions in ways that most of us are often unaware of.
Through two processes, 'pruning' (ridding your brain of non-advantageous neural pathways) and 'neurogenesis' (the growth of much more healthy neural pathways), I teach you how to overcome negative thought patterns and create new mental habits and constructive thinking patterns that serve you far better in all areas of your life.
We will diligently work with your brain's structural plasticity, which enables the brain to change its physical structure due to stimulation or new learning. As mentioned above, permanent changes to your neural pathways happen in different ways, such as through the strengthening or weakening of the connections between neurons. Through constant repetition, we see the change in our thinking, emoting, and behaving. Long-held erroneous beliefs begin to fade, your perspective widens, and your reactivity to triggering events lessens significantly.
All of our work is conducted with a focused, intentional process of physically changing your brain structures and functions by using techniques such as focused attention, mindful awareness, redirection of thoughts, reappraisal techniques (e.g., cognitive reframing), affect labeling, and equally important, your willful persistence and my unwavering support and guidance.
Every person's brain is different, which is why my coaching methods are highly personalized. While I integrate scientifically validated approaches that align with current coaching and counseling best practices, I also customize my techniques to address each client's unique needs. This results in positive and long-lasting change that feels effortless.
| Program | Description | Key Features | Sessions | Between Session Support | Total Hours | Unlimited Text & Email Support | Personalized Guides |
| --- | --- | --- | --- | --- | --- | --- | --- |
| Focused Program | Concentrate on one targeted area of improvement | Customized strategies and techniques | 10 (1hr) | 30 min Weekly | 15 | Yes | Yes |
| Comprehensive Program | Work on both personal and professional growth | Comprehensive support and guidance | 12 (1.5hr) | 1 hr Weekly | 30 | Yes | Yes |
| Concierge Program | Customized to address multiple areas simultaneously | One-on-one coaching and exclusive resources | 20 (1.5hr) | 1.5 hrs Weekly | 60 | Yes | Yes |
Unsure Which Program Suits You?
Take the First Step: $500 One-Week Coaching Trial
Experience the transformative power of our coaching through this exclusive offer! Sample our evidence-based techniques and personalized guidance.
Benefits of the $500 Trial Offer:
Customized 1-hour coaching session tailored to your needs

30-minute follow-up session for additional guidance

Experience Dr. Ceruto's Neuroscientific coaching approach without a long-term commitment

Receive actionable insights and strategies to kickstart your transformation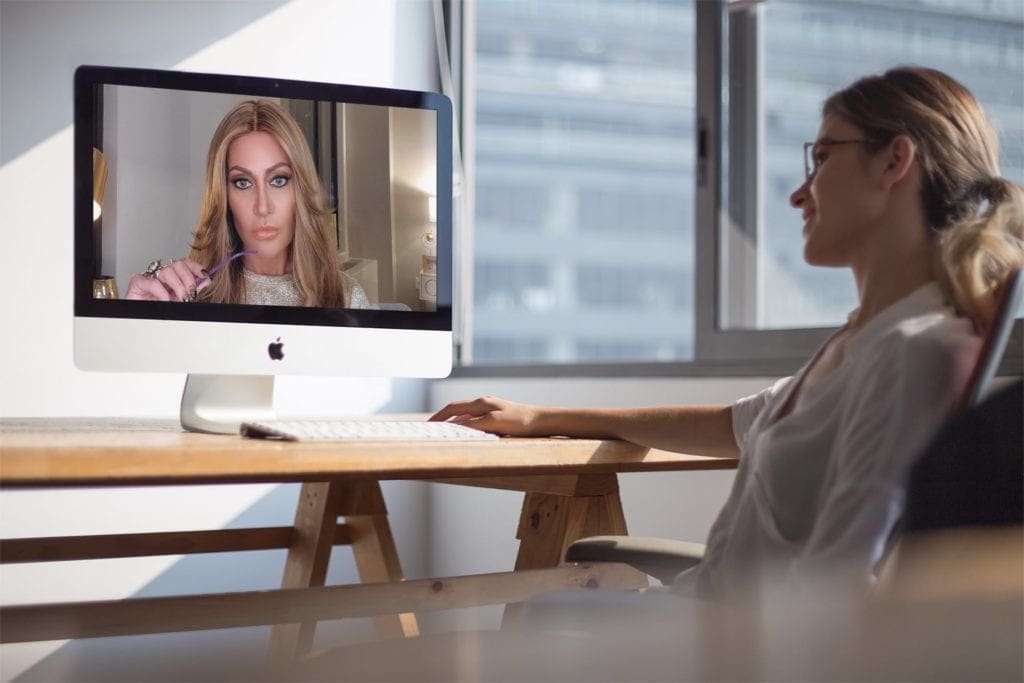 Frequently Asked Questions