Introduction
Integrating neuroscience into coaching and counseling has opened up new avenues for growth and transformation in personal development. This innovative approach, called Neuroscientific Brain-Based Coaching, is revolutionizing how we understand and facilitate change in individuals.
As the founder of MindLAB Neuroscience, I've dedicated over two decades to bridging the gap between neuroscience and coaching/counseling. My academic background, which includes two PhDs in Cognitive and Behavioral Neuroscience and three Masters in various fields of Psychology, has equipped me to challenge the traditional norms of therapy and counseling.
The MindLAB Approach
As the founder of MindLAB Neuroscience, I sought to bridge the gap between neuroscience and coaching/counseling over twenty years ago, bringing forth an innovative, science-backed approach to personal development. Leveraging my academic background, which includes two PhDs in Cognitive and Behavioral Neuroscience and three Masters in various fields of Psychology, I've managed to challenge the traditional norms of therapy and counseling, which I perceive as lacking in effectiveness.
The core mission of my practice is deeply rooted in the power of neuroplasticity—the brain's incredible capacity to change. My approach involves guiding clients to recognize and transform their faulty thinking patterns and unwanted behaviors and build emotional resilience. This process emphasizes identifying and working collaboratively to change these patterns, ultimately achieving the client's personal growth and development goals. I aim to foster mental clarity, develop emotional resilience, and help my clients realize their dreams.
Challenging Traditional Conventions
A key aspect of my work at MindLAB Neuroscience involves challenging the traditional conventions of coaching and counseling. I found these methods to adopt a one-size-fits-all approach often, need more focus on neuroscience, offer a limited scope of support, and provide insufficient follow-up and support. These limitations often resulted in temporary outcomes, leaving clients frustrated.
To counter these shortcomings, I founded MindLAB Neuroscience to be a game changer in a field that I felt and still feel is non-effective in helping people correct the issues they are looking for help with. No other therapist, coach, or counselor seems willing to tell their client what they need to hear. Of course, that would mean the client may be offended and not return, which is inconsistent with their model. So what I offer is a neuroscience-driven program that emphasizes a tailored, individual approach. The strategies I employ are rooted in neuroscience, and there is a comprehensive focus on the client's needs, an emphasis on self-reflection, and a commitment to providing continuous support. My goal is NOT to have you sitting on my couch for months, years, or even decades. I want to ensure your problems or goals are corrected and reached permanently!
The MindLAB Coaching Process
MindLAB's coaching process involves three phases:
Assessment and Goal Alignment
Customized Strategies and Action Plan
Sustained Growth and Empowerment
This approach is grounded in the latest scientific research and best practices while remaining flexible enough to adapt to each client's unique needs and preferences.
The Power of Brain-Based Coaching and Neuroscience
By combining exceptional brain-based coaching techniques with the latest insights from neuroscience, I offer a scientifically grounded path for personal growth and development, helping to optimize cognitive functioning and fostering enduring positive changes in thoughts, behaviors, and emotions.
MindLAB offers positive and enduring changes in all aspects of a person's personal and professional life, including neuroscientific-based treatments for all personality and mood disorders.
Every client comes in with a unique set of challenges, goals, and changes they wish to seek my help for, so again, every program I design is 100% customized. In 23 years, I have yet to duplicate one.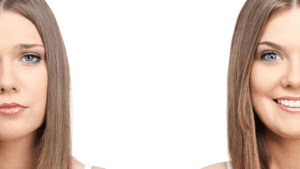 Services Offered at MindLab Neuroscience
Each of these services is designed to address specific areas where individuals often struggle, and each is underpinned by the principles of neuroscience.
Here are some general services I offer at MindLab Neuroscience:
Mental Health and Mental Well-being
Self-Improvement and Sef-Mastery
Marriage and Relationship Counseling
Executive Development Coaching
Self-Confidence and Sefl-Esteem Building
Career Guidance and Advancement Training
Anger and Rage Treatment
Correction of Faulty Thinking Patterns
Trauma and PTSD Treatment
Stress and Anxiety Management
Sleep Disturbance or Insomnia Treatment
Family Conflict Resolution
Divorce Mediation Guidance
Eating and Body Dysmorphia Disorders
Sex and Orgasm Difficulties
Adolescent Defiance Counseling
Conclusion
In conclusion, the integration of Brain-Based Coaching and MindLAB Neuroscience Coaching offers a comprehensive, science-backed approach to personal development. It's about understanding the brain's role in our behaviors, emotions, and reactions and using this knowledge to bring about lasting change.
Suppose you're ready to embark on a journey of personal growth and development guided by neuroscience principles. In that case, I invite you to schedule a consultation with me, Dr. Sydney Ceruto, at MindLAB Neuroscience. Together, we can work towards achieving your goals, solving mental health issues, and making you a better version of your current self. Not in years but in just 90 Days!
---
#MindLABNeuroscienceCoaching, #NeuroscienceLifeCoaching, #PersonalGrowth, #Neuroplasticity, #CognitiveFunctioning, #EmotionalResilience, #BehaviorChange, #MentalHealth, #SelfImprovement, #RelationshipCounseling, #ExecutiveCoaching, #CareerGuidance, #AngerManagement, #TraumaTreatment, #StressManagement, #SleepTherapy, #FamilyConflictResolution, #DivorceMediation, #EatingDisorders, #SexualDifficulties, #AdolescentCounseling