Goal Alignment and Career Development through Neuroscience
Neuroscience and brain-based coaching offer a highly effective approach to career and executive coaching by leveraging the latest research on brain function to optimize performance and advance career growth. My brain-based career coaching program focuses on understanding individuals' thinking patterns, behaviors, and emotions and how these factors influence their career development and personal branding. By harnessing the power of neuroscience, I am able to tailor strategies to help my clients excel in their careers, overcome obstacles, and achieve their professional goals.
My career coaching approach emphasizes goal alignment, achieving flow states, and developing essential skills for success in the workplace, such as leadership, communication, and conflict resolution. By identifying and addressing the unique challenges faced by each client, brain-based coaching can facilitate lasting change and help unlock their full potential in their careers. Neuroscience plays a pivotal role in this process by illuminating the neurobiological mechanisms that drive our thoughts, emotions, and actions. This understanding enables me to develop targeted strategies for fostering mindset shifts, boosting productivity, and enhancing emotional intelligence.
In summary, a neuroscience and brain-based coaching approach to career and executive coaching provides individuals with powerful tools to navigate their professional paths and achieve lasting success. By integrating cutting-edge neuroscience research with personalized coaching techniques, my clients experience transformative growth and unlock their full potential in the workplace.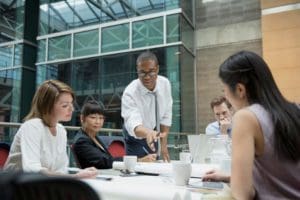 As a coach who works with executives of all stripes, I tend to run into one personality type constantly: the alpha male. It makes sense;
Read More »